Dr. Tisseverasinghe devotes her life to finding answers
It's difficult to diagnose. It's difficult to treat. And there hasn't been a significant new drug developed in over a decade. For the medical community, lupus poses many questions. With the help of a 2018 grant from the HSC Foundation, Dr. Annaliese Tisseverasinghe is looking for answers.
She is interested in knowing whether "adverse life experiences" affect a patient's clinical response to this debilitating autoimmune disease where the body starts attacking its own tissues. Adverse life experiences are stressful or traumatic events or circumstances, including: poverty; being a witness to or a victim of an accident or crime; the death of a loved one; childhood neglect; and physical, sexual, and emotional abuse.
"We already know that lupus patients report increased flares under stress," says Dr. Tisseverasinghe, a rheumatologist and clinical researcher at HSC Winnipeg. "I want to understand if adverse life experiences negatively affect lupus control and, if so, what we can do about it."
Recruitment of patients began in the summer of 2019. Dr. Tisseverasinghe hopes that about 300 patients will participate. They will complete a comprehensive lifestyle and health questionnaire, and rheumatologists will provide information about each patient's case.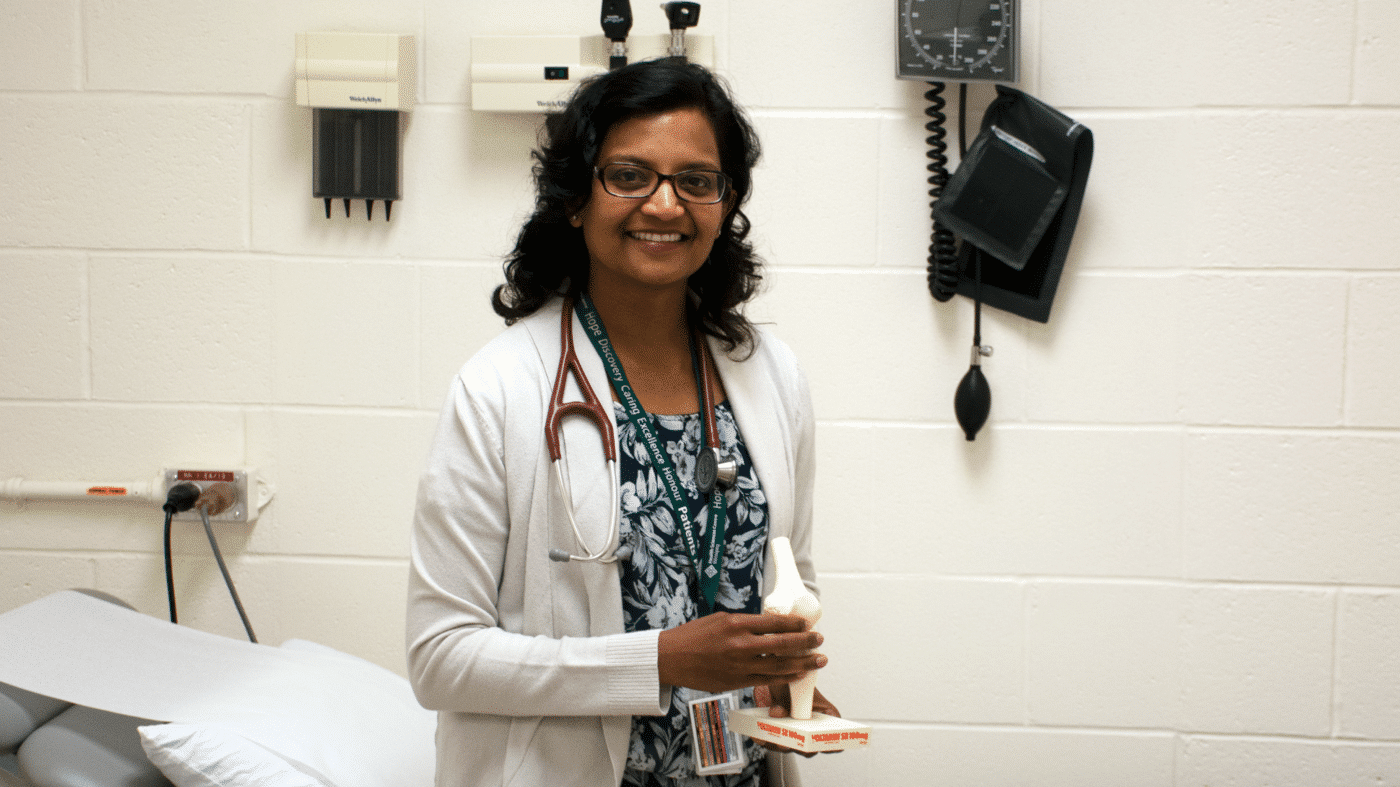 The $67,850 grant from the HSC Foundation will pay for a Research Coordinator to recruit patients and help them navigate the questionnaire, as well as data entry and statistical analysis.
"We hope to learn why some people do worse despite receiving appropriate medical treatment. If we knew more about the impact of psychosocial risk factors, we could potentially improve clinical outcomes. While we can't prevent an adverse life event, we may be able to modify a person's response to it," says Dr. Tisseverasinghe. "The knowledge we gain could help us develop a more holistic approach to treating lupus involving social workers, psychologists, and others." With this additional support, she adds, we may be able to prevent lupus-related organ damage, disability, and death.
Dr. Tisseverasinghe is also excited that the research will shed light on how stress impacts other autoimmune diseases, aside from lupus.
"As a researcher, you have a question and you devote energy and your career to finding answers," she says. "There is a thrill in looking at something in a new way. The ultimate goal is to find better ways of treating complex diseases so patients can live longer and healthier lives."
While you can never know results until the research is done, Dr. Tisseverasinghe knows one thing for certain right now: this work would not even be starting if not for the HSC Foundation grant.
"I am extremely grateful for the Foundation and its donors," she says. "The support allows us to think outside the box and find ways to improve the lives of our patients."