Valeria Coiro, a breast cancer survivor, gives back to HSC with volunteerism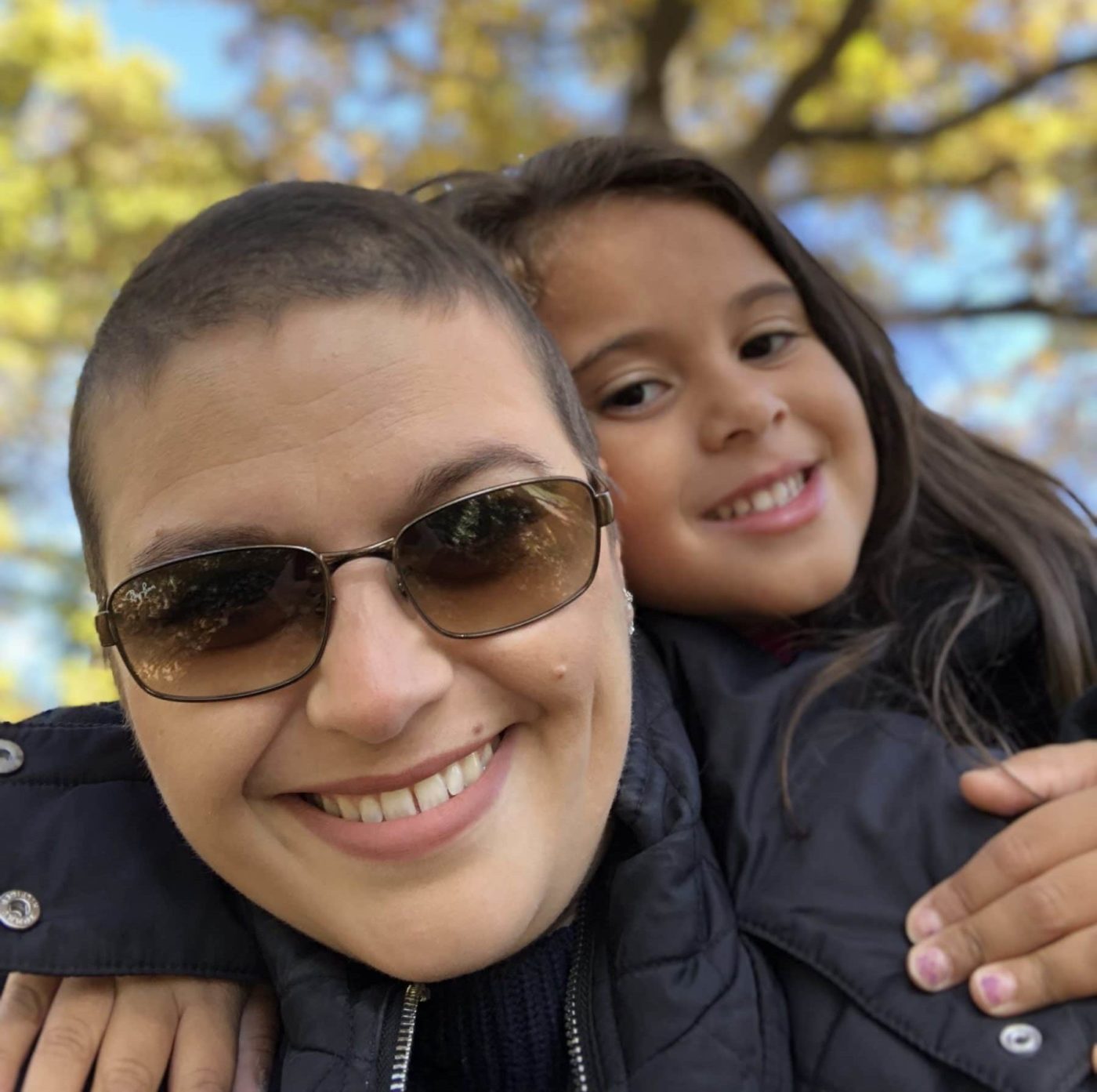 If you received a call from Valeria Coiro during the HSC Foundation's Hope to Life Radiothon in January, you could probably hear the smile, the enthusiasm, and the gratitude in her voice.
"Anything I can do to help HSC I am happy to do," says Coiro.
Coiro supported the Radiothon as a volunteer caller, representing her employer, Bold Commerce, where she works as a Merchant Success Specialist. She jumped at the opportunity to help out as a way to say thanks for the care she received as a breast cancer patient in 2018. (She also took a break between phone calls to sign up as a monthly donor to the HSC Foundation!)
Coiro and her husband Everson moved to Winnipeg from Brazil in 2015 after a few years of half-jokingly saying, "Let's move to Canada." Some online research pointed them to Manitoba, and Everson knew that Winnipeg hosted the Pan-Am Games in 1999.
They arrived, and Valeria enrolled at Red River College. Within days of graduating, she was diagnosed with breast cancer in January 2018.
While the journey was stressful, Coiro was amazed and impressed—not only by the quality of the care, but by the kindness and compassion of all of her caregivers at HSC.
Pictured: Valeria with her family
Medically, Coiro's recovery has been remarkable. She had a mastectomy in July 2018 following several rounds of chemotherapy. It was expected that she would need radiation treatments as well, but after surgery she was declared cancer-free. The chemotherapy had been 100 per cent effective. The incredible success caught the attention of researchers and she is now being followed as part of a long-term study.
"As Winnipeggers, we are lucky to have a jewel like HSC," says Coiro, who was born and raised in Argentina. "They treat everyone with the same love and care."
Tune in on January 24 for our 2020 Hope to Life Radiothon, and donate to help people just like Valeria.