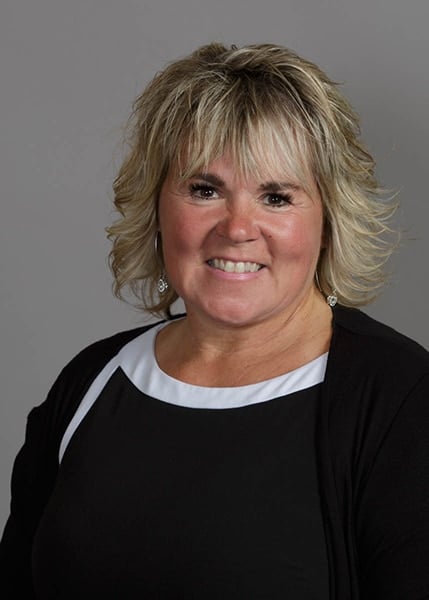 Tina Jones, Chair of the Health Sciences Centre Foundation, has been recognized by the Women's Executive Network (WXN) as one of the Top 100 Most Powerful Women in Canada. Jones was named in the CIBC Trailblazers and Trendsetters category, recognizing pioneers in their field who have made a great contribution to Canadian society. The awards are presented by KPMG.
Jones and her fellow honourees are being celebrated at a gala this evening in Toronto.
"Tina is a remarkable leader and this recognition is highly deserved," said Jonathon Lyon, President and CEO of the HSC Foundation. "She brings an uncommon passion to the Board table because she cares deeply about community health and well-being."
Since Jones joined the Board in 2013, the Foundation's revenues have grown substantially. She became Chair in 2015. The HSC Foundation has raised more than $50 million in the past five years alone.
"Tina loves to roll up her sleeves and work for the good of the Foundation, the hospital, and the community," added Lyon. "For us, she has indeed blazed some trails and set some trends. The impact of her very skilled leadership will be felt far into the future. The work she does for us changes lives."
Aside from her volunteer service with the HSC Foundation, Jones is well-known as a successful business leader as the President of Banville & Jones Wine Co., and as a partner in The Rink Training Centre and the Green Carrot Juice Company. In 2017, she was named Volunteer Fundraiser of the Year by the Manitoba Chapter of the Association of Fundraising Professionals. In May 2018, she was presented with a Distinguished Alumni Award by the University of Manitoba.
With this recognition, Jones joins the elite company of over 1,100 women honoured by WXN in the past 16 years. More information about the awards is available at www.wxnetwork.com/wxn.
-30-
About the Health Sciences Centre Foundation:
Health Sciences Centre is Manitoba's flagship hospital with specialized support for trauma, neurosurgery, burn, transplant, and psychiatric health. Donations to the HSC Foundation enable HSC to improve care in these and other areas through important research initiatives, training opportunities for health care staff, the acquisition of cutting-edge medical equipment, and the development of new state-of-the-art facilities. Visit: www.hscfoundation.mb.ca.