Jonathon Lyon knows what it's like to hold vigil at the bedside at HSC. Listening to the intermittent beep of heart monitors breaking the evening silence. Stressed and fatigued. Holding a father's hand, a mother's hand, wondering if they will survive.
Lyon's first HSC experience is etched upon his mind as a powerful motivator and a reminder that we must all work together to ensure that Manitoba's hospital is well-equipped and properly funded for today and for all time.
It was a July evening in 2002 when Lyon received a phone call from his cousin, a nurse in HSC's Emergency Department, telling him that his parents had been in a terrible highway accident. Their car had flipped seven or eight times. His mother, Barbara, was seriously injured; his father, Sterling, it was feared, would not make it through the night. Lyon, then 33, arrived at HSC to discover doctors, nurses, and others tending urgently to his parents. Through his despair and shock, he could see compassion, skill, and tireless effort.
"They saved my parents' lives," says Lyon.
At the time of the accident, Lyon was working in medical equipment sales, following nearly a decade working as a political aide to Deputy Premier Jim Downey. To move forward at his company, Lyon was told he would need to transfer to Toronto. As a dyed-in-the-wool Manitoban, it was a move Lyon wasn't prepared to make. So, he tried his hand as a headhunter for a short stretch before being recruited back to politics as Chief of Staff for Opposition Leader Hugh McFadyen, from 2009 to 2012.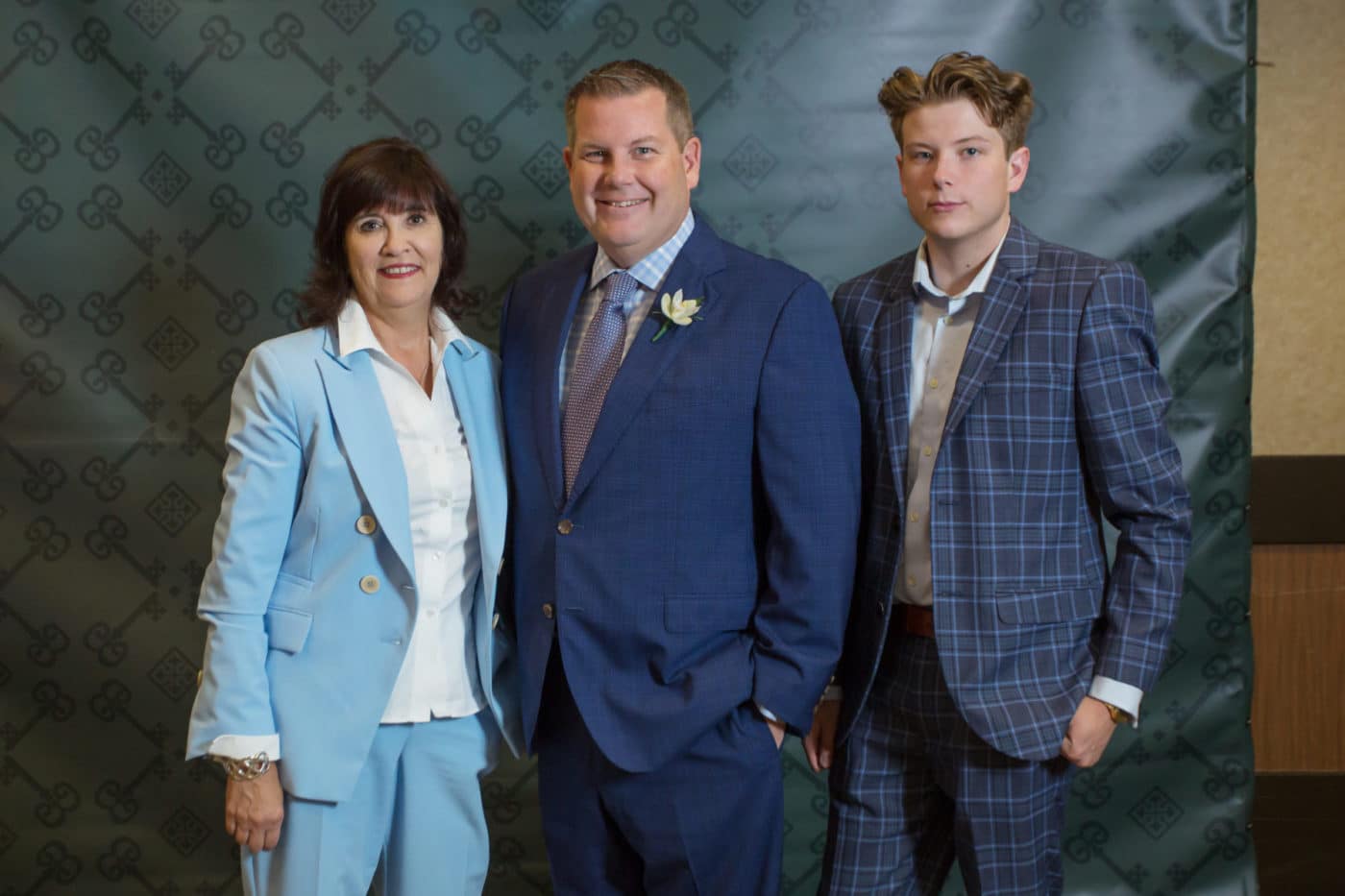 In 2004, Lyon was invited to join the HSC Foundation Board. It was a quick yes as he saw it as a way to express his gratitude for the care his parents received. As a Board member, Lyon helped to raise funds for the construction of the Kleysen Institute for Advanced Medicine, and he took the lead on some human resources matters. Lyon stepped off the Board voluntarily when he returned to politics in 2009, wanting to avoid any potential conflicts of interest.
When the position of President and CEO of the Foundation opened up in 2012, Lyon was encouraged to apply and was ultimately offered the job. He accepted, seeing it as a remarkable opportunity to connect his professional work to his enduring gratitude and passion for HSC. He also saw it as his way to give back to the community, an important principle impressed upon him by his parents.
His father, a former Premier of Manitoba, was deeply committed to public service. His mother, jokes Lyon, was also in politics. "She was Premier of our family, re-elected to successive terms with strong mandates," he says. Barbara Lyon passed away in 2006; Sterling Lyon in 2010.
As a child growing up with four siblings in Fort Garry, Lyon attended Oakenwald School, Viscount Alexander, and Vincent Massey Collegiate before enrolling at the University of Manitoba. He married Bonnie Staples in 1996 and together they have two children: Jonny and Kathryn.
It is with his family and community in mind that Lyon continues to work to elevate the performance of the HSC Foundation and HSC. It is a passion ignited by his parents' story, reinforced by his own experience as a former patient, and inspired day after day by his interactions with patients, Board members, physicians, and others who care deeply about HSC.
Jonathon Lyon's decision to leave a legacy gift is his personal statement that we must all do our part to ensure the hospital's success today and for the long term.
"Through the lens of a family member, as a patient, and as someone who is in regular contact with medical personnel and administrators, I have a good sense of what the needs and opportunities are," says Lyon. "Government can't fund it all. We all need to do our part to the best of our abilities. I am proud to commit to a legacy gift and I am proud to serve the HSC Foundation."